Stuffed Portobello Mushrooms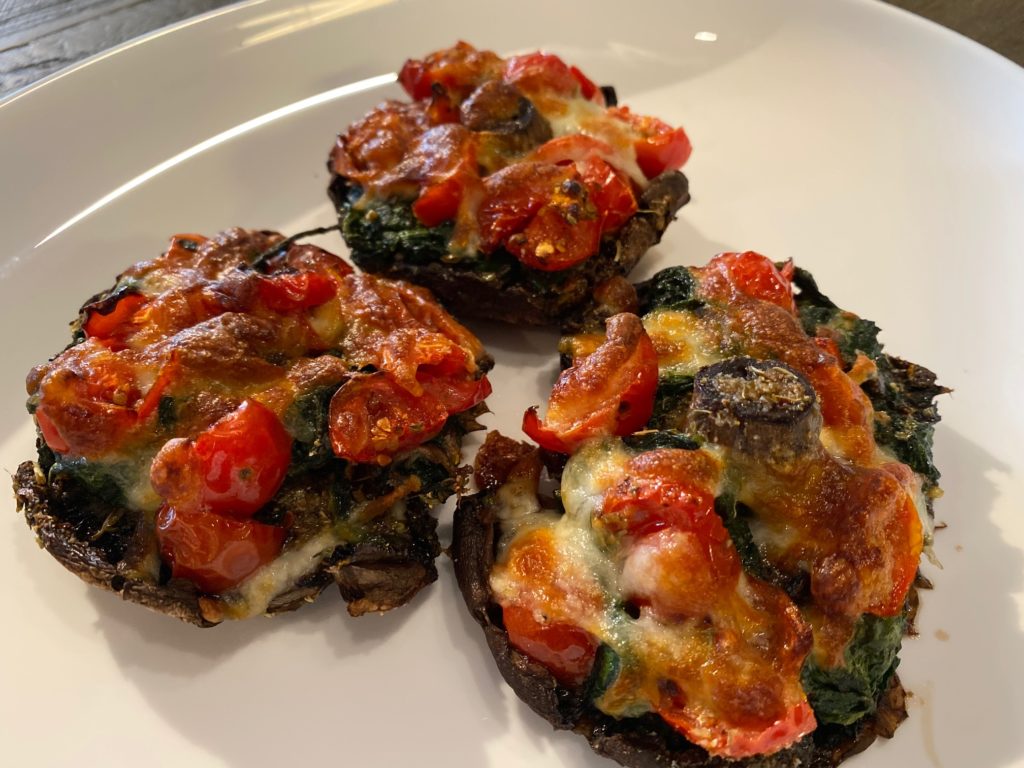 These air fried stuffed portobello's are simply delectable. Simple, quick and super delicious, with or without cheese. So here goes!

Ingredients: (Makes 2)
2 portobello mushrooms
2 cups spinach
8 grape tomatoes
1/4 cup shredded cheese (optional)
Avocado oil (from a non-aerosol canister)

Dry herbs:
1/2 tsp course salt
1/2 tsp pepper
1/2 tsp crushed red pepper
1/2 tsp thyme
1/2 tsp oregano
1 tsp garlic powder
1/2 tsp onion powder

How to:
Wash and clean the mushrooms removing the gills and then pat dry with a paper towel. To remove the gills, I just scrape them out with a teaspoon. Wash well.
Place mushrooms in the air fryer, spraying with avocado oil on both sides
In a saucepan, saute the spinach in a splash of oil until wilted and keep aside
Mix dry ingredients in a bowl
Cut the tomatoes in quarters and add to the dry seasonings
Place spinach in the mushrooms and top off with the seasoned tomatoes
Spray with some avocado oil
Sprinkle some cheese over the mushrooms
Air fry at 375 degrees for 10 mins. After 10 mins, lower the temp to 350 degrees for 5 mins. And that's it! Enjoy!

Recipe & image by Sabina Huq