BBQ Meatloaf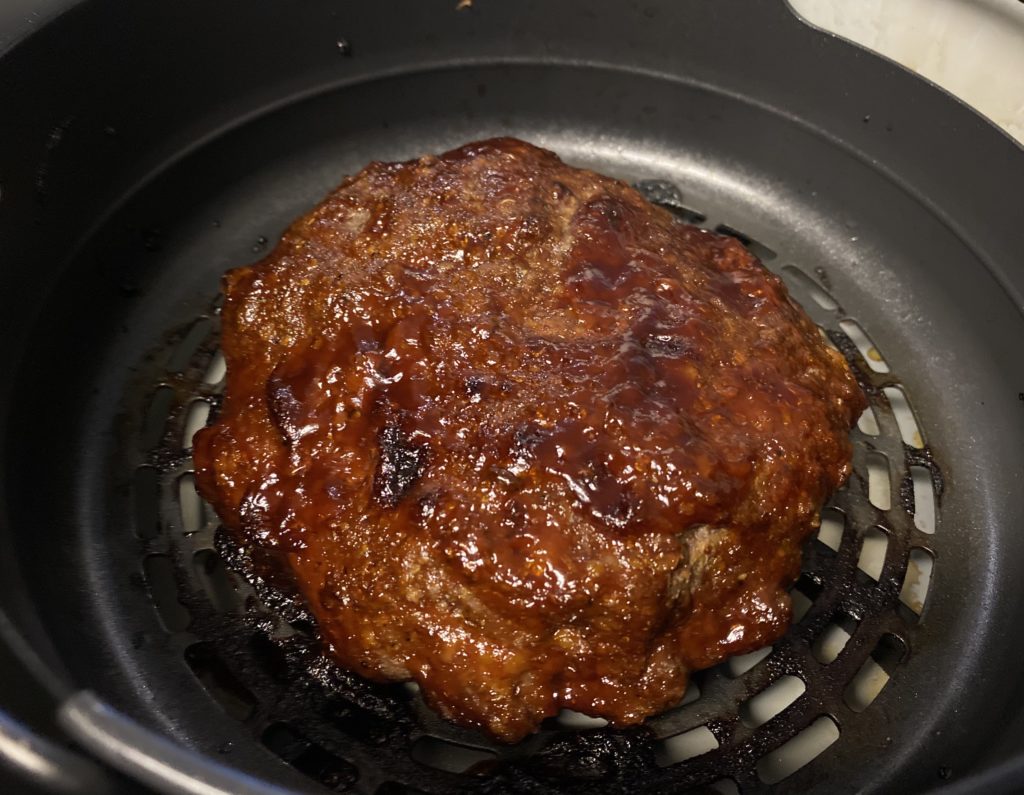 This is going to be the quickest and easiest meatloaf you'll over make!

Ingredients:
1 lb ground beef
1/2 c bread crumbs (I use gluten free, but you can blend a slice of bread of your choice)
2 tsp onion powder
1 tsp garlic powder
1 tsp smoked paprika
1 green onion diced (optional)
1 egg
3/4 cup barbecue sauce to be added later once meatloaf is pressure cooked

How to:
Mix together all ingredients (except the bbq sauce) in a bowl until all powder is incorporated well into the meat
Form into a round or oval patty with the same thickness all the way around so it cooks evenly. Add 1.5 c water into the inner pot of your Foodi
Place meat into air fryer basket and lower that into your inner pot
Close pressure cooker lid (one that isn't attached) and then turn Foodi on
Press pressure button, high, for 25 minutes
Allow to naturally release steam for 8 minutes. Then release rest of steam
Remove lid, pour water out of your inner pot, and pour barbecue sauce on top of your meatloaf patty. Sprinkle green onions on top if desired now
Close air crisp lid. Press air crisp button, 390 degrees for 7-8 minutes
Then remove meatloaf, slice and serve (with gravy if desired).

Recipe has been adapted from 'The Typical Mom's BBQ Meatloaf recipe.' Image by Sabina Huq