Air Fried Eggplant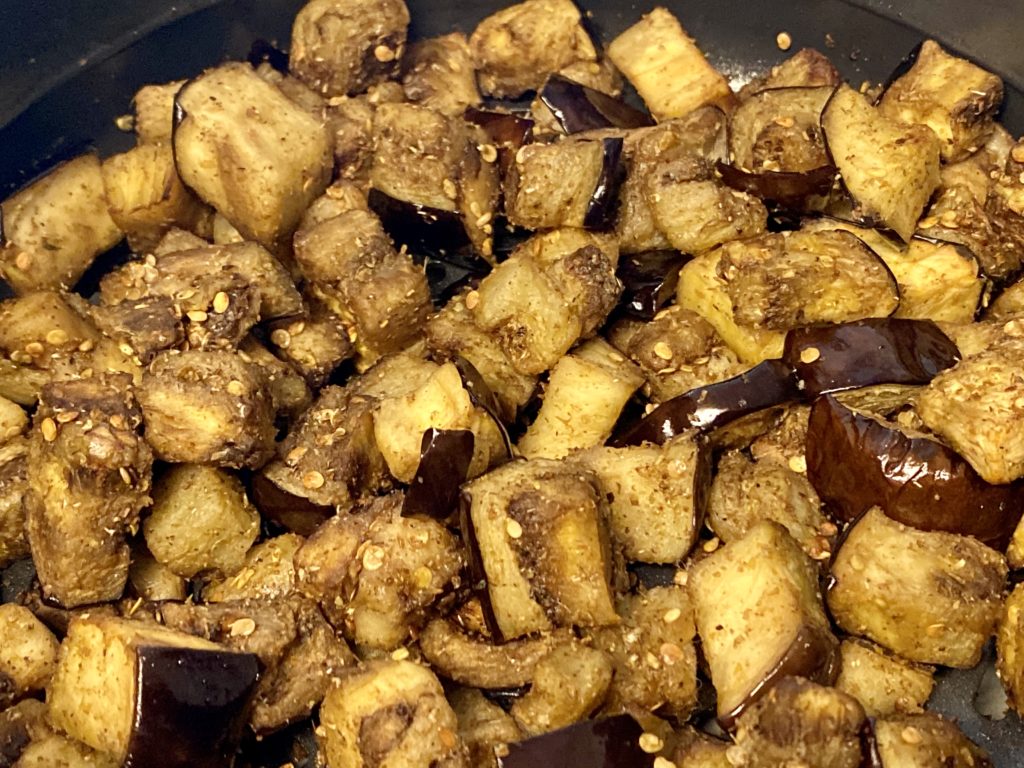 This dish is super easy to make! All you need is one eggplant and a handful of spices that you have on hand at home. For this particular image, I used a Jordanian Zaatar mix but you can make your own with some salt, oregano, thyme and garlic powder. For a little kick, you can add some crushed red pepper.


How to: For one large eggplant, use 1 level tsp of oregano and garlic powder and just 1/2 tsp of salt, thyme and red pepper. Place all ingredients in a bowl and mix well with some olive or avocado oil.

Air fry at 350 temp for 20 mins. Then turn the dial up to 400 temp for 5 more mins. Stir frequently. And that's it! Enjoy!

Recipe & image by Sabina Huq