Coconut Custard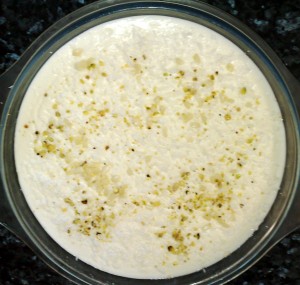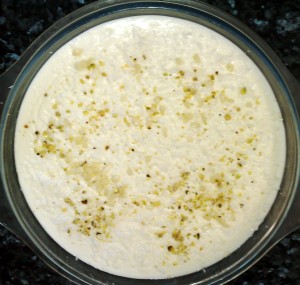 Recipe & image by Saleem H. Ahmed
Ingredients
4 cups thick coconut milk   
1 cup single cream
¼ cup corn flour   
¼ cup sugar (or as desired)
2 tsp rose water    
How to:
1. Blend corn flour, sugar, milk and cream and pour into a saucepan. 
2. Cook on a low flame, stir continuously with a straight edged wooden spoon.
3. Add the cream in small portions. When the contents thicken, remove from the stove and add 2 tsp of rose water. Stir before pouring into a flat dish.
4. Sprinkle with desiccated (or flaked) coconut, a little sugar and allow to cool in the fridge.