Air Fried Rib-Eye Steak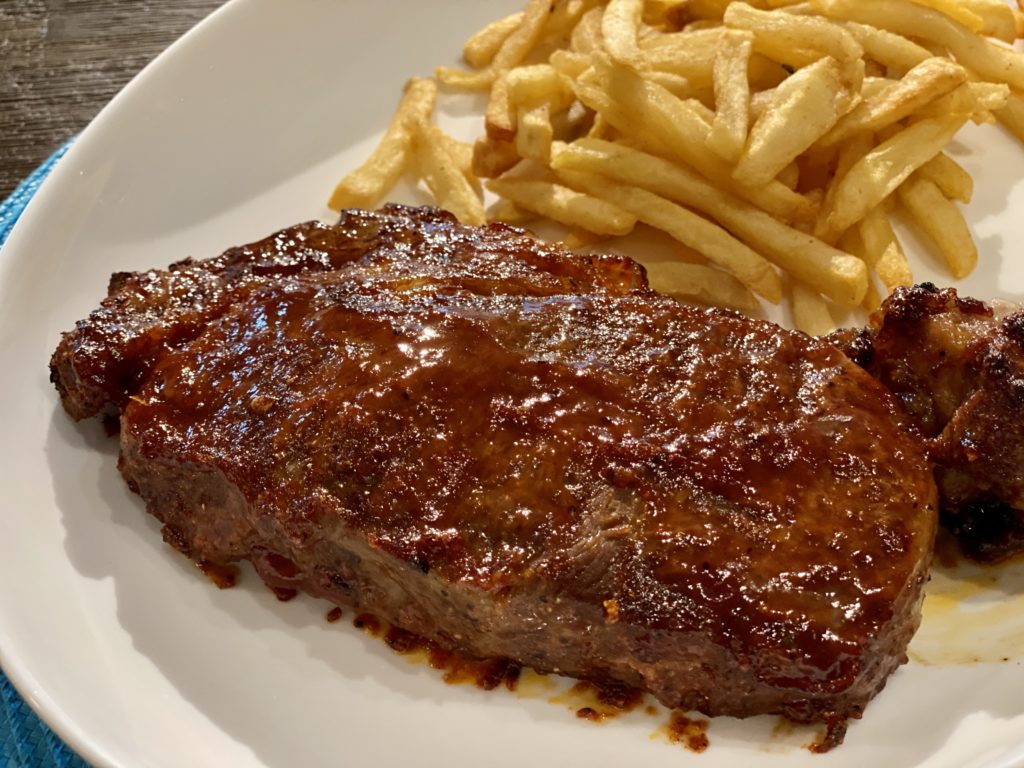 This is the easiest steak you'll ever make. Air fry for 5-6 mins each side at 400 temp.

Ingredients: (for 1 piece of steak)
1 tsp bbq rub (dry bbq seasoning of your choice)
1 tsp paprika
1/4 tsp chili powder
1/2 tsp onion powder
1/2 tsp garlic powder
Sprinkle of salt & pepper to taste
2 tablespoons BBQ sauce (brand of your choice)
Avocado oil spray (optional)

How to:
Wash the steak well and pat dry with a paper towel
In a bowl, mix all above ingredients (I suggest mixing the dry seasonings first before adding in the BBQ sauce)
Pour mixture over the steak and place in an air tight container or ziplock bag
Leave to marinate in refrigerator for 20-30 mins
Bring out the meat and leave at room temp for 10 mins or so
When meat is ready to cook, place in the air fryer basket and turn temp to 400. Spray with avocado oil if needed.
Air fry each side for 4-6 mins depending on how you like it. I find 5 mins works perfectly. And that's it! Enjoy!

Recipe & image by Sabina Huq