Roast Baby Potatoes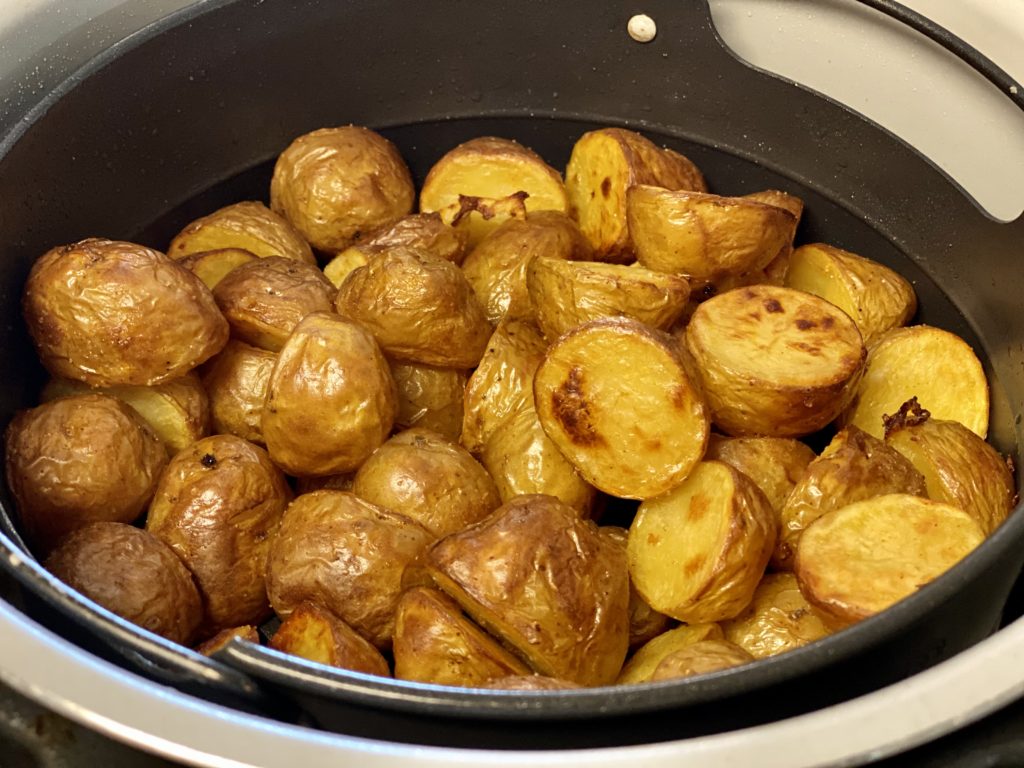 If you're making potatoes in your Ninja Foodi, all you need to do is follow these simple instructions regarding the cooking time and temp. As for the ingredients, you can pretty much season the potatoes with any herbs and seasonings of your choice.

Ingredients:
2½ pounds baby potatoes, halved
2 tablespoons olive oil or avocado oil
3 cloves garlic (minced), or more to taste
¾ teaspoon salt
½ teaspoon ground black pepper
1 sprig fresh rosemary, leaves stripped (optional)
2 sprigs fresh thyme, leaves stripped (optional)

How to:
Wash and cut the potatoes in half
Wash well and pat dry with paper towels. Make sure they are completely dry
In a bowl, mix together all above ingredients (except the oil) and stir well with a spoon
Add the potatoes and coat well in the herb mixture. Now add the oil
Pour potatoes into the air crisp basket and set your air fryer to 400 temp
Air fry for 20 minutes, toss well and then air fry for a further 10 mins. Enjoy!

Recipe & image by Sabina Huq