Fire Roasted Lamb Shanks
Pressure Cook 30 mins on High | Natural Release 15 mins | Air Fry 10-12 mins each side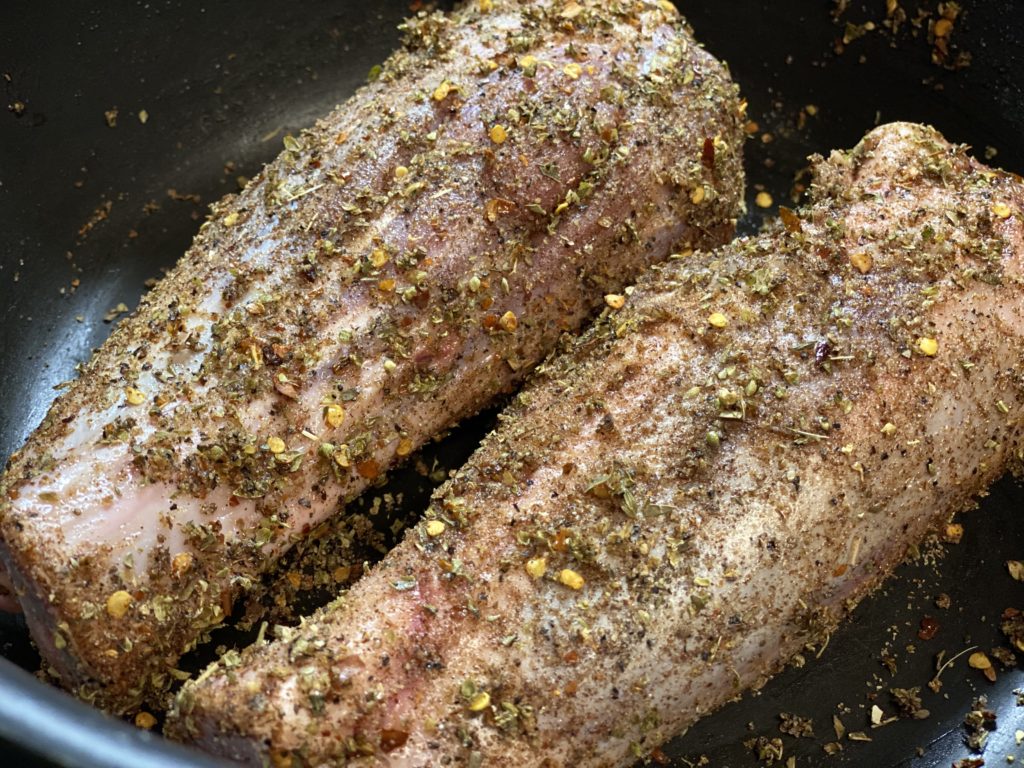 Ingredients:

2 Lamb shanks (2 fit comfortably in the 5 qt pot)

For the dry rub:
1 level tsp course salt
1/2 tsp black pepper
1 tsp dried oregano
1/2 tsp cinnamon
1/2 tsp crushed chili pepper
1 tsp garlic powder

Keep aside:
4 pepperoncinis from a jar
2 tablespoons Worcestershire sauce
1/2 can diced fire roasted tomatoes
Avocado oil to Sauté meat – about 3 tablespoons. Keep the non aerosol spray canister handy

How to:
Wash and clean the lamb shanks well then pat dry with paper towels
In a large bowl, mix all the dry rub ingredients together
Add shanks and rub the mixture in really well. Spray with avocado oil so the mixture sticks
Switch the Ninja on to Saute mode for 5 mins on high.
When hot, add 3 tablespoons of avocado oil
Place the shanks in the pot and saute until browned. You want to saute for about 3-4 minutes each side. This will give it a lovely crispiness and seal in the flavors.
Now add the remaining ingredients mentioned above: 1/2 can of the diced fire roasted tomatoes, Worcestershire sauce and the pepperoncinis. The pepperoncinis by the way, really make this dish as they almost melt in your mouth!
Assemble the pressure lid and place on High for 30 mins. Make sure you have the pressure valve set to SEAL.
After the 30 mins is up, the machine will beep. Leave it as is as you want to do a natural release for 15 mins, not a quick release (quick release is when you turn the valve to vent).
When done, switch the valve to vent to release any excess pressure, remove pressure lid carefully and turn on the air crisp function.
Air fry for 10-12 mins each side
And that's it! Enjoy!

Recommendations:
Serve with any of these: Rice, Mashed Potatoes, Risotto, Orzo, Pasta or even Fries. Don't forget your daily serving of veggies though!

Recipe & image by Sabina Huq