Air Fried Crispy Chicken Wings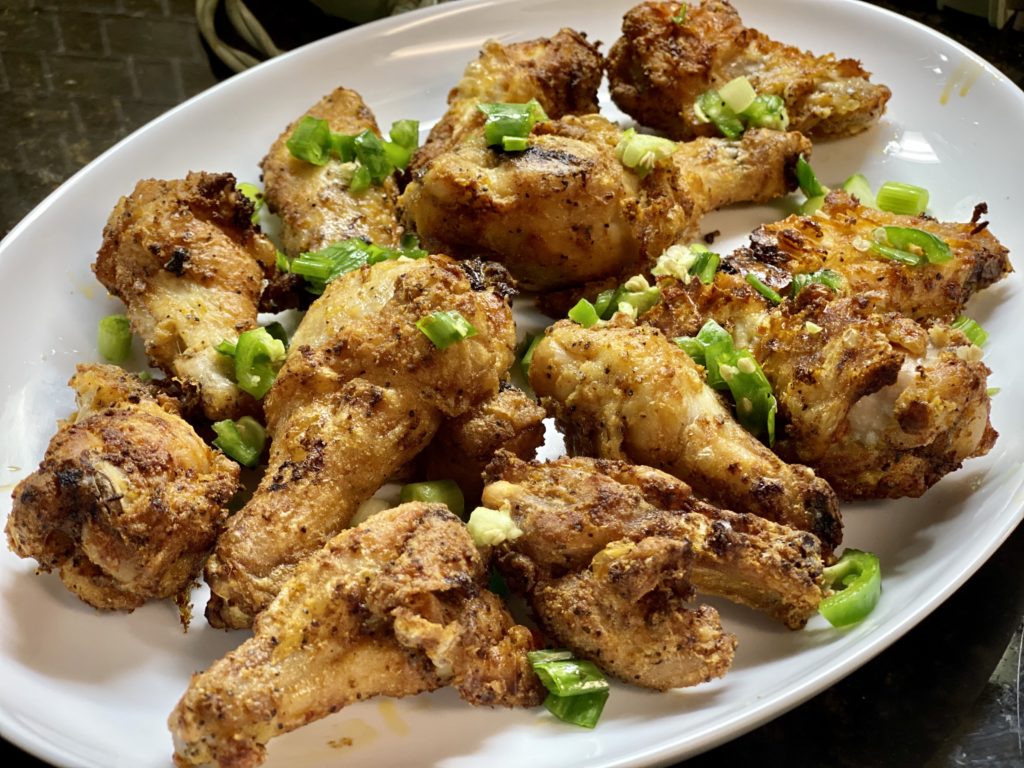 These chicken wings are quite possibly the best chicken wings I have ever made. I thought my oven baked spicy wings were pretty darn good, but boy, did these blow me away! Such deliciousness in such a short amount of time is pretty unheard of, but here we have it! So enjoy! By the way, you can air fry frozen wings, but I prefer fresh and so this recipe is based on fresh or already thawed wings.

Air fry 390 degrees for approx. 12 minutes each side

Ingredients:
About 8-10 chicken wings (any more than that and it won't fit comfortably in the 5 quart pot)
1 cup of water
1/4 teaspoon course sea salt (or whatever you have)
1/2 tsp black pepper
1/2 teaspoon smoked paprika
1/4 tsp chili powder
1/2 teaspoon garlic powder
1/2 teaspoon onion powder
1 tablespoon baking powder (do not substitute for baking soda….trust me)
Avocado or olive oil spray from a non aerosol bottle (definitely invest in one of these).
A ziplock bag

How to:
Wash the wings and pat dry with a paper towel
Mix all ingredients in a ziplock bag and give it a really good shake
Add the wings and shake well allowing all the rub to get into the wings
Pour 1/2 cup of water into the Ninja pot and place the wings inside the air frying basket giving them a little room to 'breathe'
Spray with olive or avocado oil (I always use avocado oil for air frying due to it having a higher smoking point)
Air fry at 390 degrees for about 12 minutes each side. The longer you leave it, the crispier it will get, but just make sure not to overcook it that the chicken becomes hard
Enjoy immediately with hot sauce or any dip of your choice

Recipe & image by Sabina Huq